YES! We are now open for the 2023 season!
We highly encourage our customers to order early to ensure availability. If you would like to sign up to receive a reminder email next year, please click here.
Buy Real Christmas Trees Online
Brown's Tree Farm has been growing and selling Fresh, Real Christmas Trees for over 40 years!
We are proud to be one of the FIRST to offer Christmas trees direct from our family farm to your family room. We have been offering Christmas tree home delivery since 2008!
Click here to select the size and type of tree you would like to purchase. 
A Tree To Your Door .com offers the easiest way to Buy a Real Christmas Tree Online or  Buy a Real Christmas Wreath Online. You simply select the size and type of Christmas Tree or Christmas Wreath you would like to order along with the date you would like it delivered. Brown's Tree Farm will then go out into the field and hand pick a Christmas Tree for you. Your Christmas Tree will then be harvested and packaged in a custom box which helps keep in the freshness. Then you receive your Christmas Tree at your front door just a few days later. Christmas Tree Delivery, what could be easier?
Order Now for the Very Best Quality and Availability
All Mail Order Christmas Trees we ship are guaranteed to be USDA No. 1 or better quality. Due to an increase in demand and limited availability, in 2019 we sold out of several tree varieties and sizes before the end of October. We anticipate the same will happen this year, so we highly recommend that you place your order as soon as possible. Note that ordering your tree early will not affect when your tree is cut. When you place your order you can select the week you would like your tree shipped. We then harvest the trees each week prior to shipping. We know it's still early in the season but to ensure you get the most perfect tree possible we encourage you to Order Now.
Why Mail Order Christmas Trees Are the Best
When purchasing a Christmas Tree From a retail location most of the Christmas Trees were cut in October. When purchasing a Christmas Tree Online from Brown's Tree Farm your Christmas Tree is shipped within a few short days from when it was harvested! View our Why Mail Order Christmas Trees  page for more information about why our order and shipping process is the best available.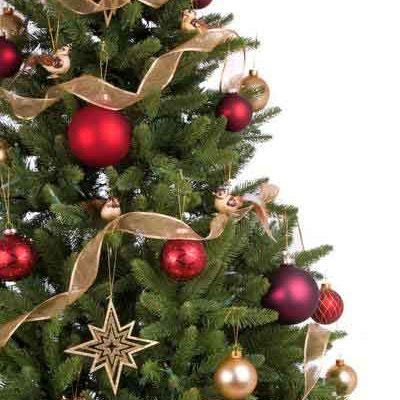 Christmas Trees Make Great Gifts
Not sure what to get your loved ones for Christmas this year? May we suggest a  Fresh Christmas Tree Online or one of our beautiful Fresh Christmas Wreaths ?
That's right, you can order a Christmas Tree or Christmas Wreath online and have it drop shipped to a friend or family member. View our Great Gifts page for more information.
Safe & Secure Shopping Through SSL
Rest assured that all of your customer and order information will remain safe and secure. Our web site utilizes the latest in SSL (Secure Sockets Layer) protection which encrypts all of your information. Also note that we will not sell or lease your personal information to anyone.
The Easiest Tree Stands Imaginable
If you've never heard of a Pin Style Christmas Tree Stand then you will want to pay close attention. Brown's Tree Farm is about to make your life a lot easier this holiday season.
When you receive your Christmas Tree you simply take it out of the box, make a fresh cut, and then slide the pin located in the middle of the Christmas Tree Stand into the hole we drilled into the bottom of your Christmas Tree. That's it! You can have your Christmas Tree standing straight in less than two minutes! View our Christmas Tree Stand page for more information about this easy to use stand.
Orders Must Be Placed by 9:00am on Sundays to Avoid Rush Harvest Fees
All Christmas Trees and Christmas Wreaths are shipped each week on Monday, Tuesday, and Wednesday. All of the Christmas Trees are harvested each week on or before Sunday. In order to avoid paying additional "Rush Harvest" fees you MUST place your order by 9:00 AM on Sunday morning in order to have your Christmas tree shipped that week.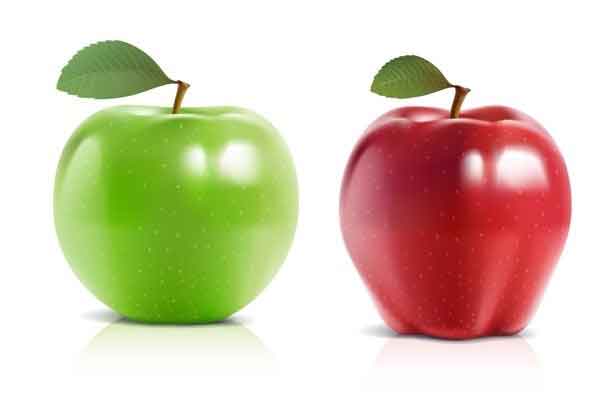 Compare Real Christmas Trees
Not sure what type of Real Christmas Tree to buy this holiday season. View our comprehensive  Compare Christmas Trees page to help make your decision a little easier.
Customer Testimonials
Don't take our word for it. Click here  to see to what our customers have to say about our high quality Christmas Trees, Wreaths, and Service!
Do You Have Allergies?
If you think you can't have a REAL Christmas Tree because you have allergies guess again.  White Pine Christmas Trees have very little aroma which results in fewer allergic reactions.
Rate Our Website
We are always looking to improve our web site so we can better assist our customers. If you have any suggestions we would love to hear from you.